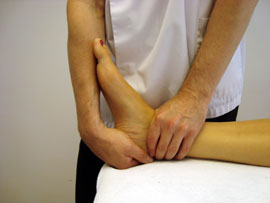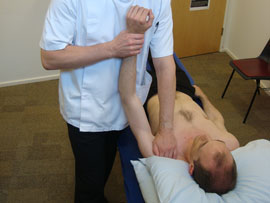 Steve Swift, registered osteopath, provides safe and effective diagnosis, treatment, rehabilitation and advice for the whole family, including:
Muscular pain and joint stiffness due to:
Age;
Wear & tear;
Poor posture;
Repetitive strain
Sports injury.
Back and neck pain:
Headaches;
'Trapped nerve';
'Sciatica'.
Back pain during and after pregnancy.
Visceral osteopathy through the Barral Institute
'Frozen shoulder'
Acute and chronic sports injury treatment and advice to ensure a rapid return to activity.
Acupuncture and ultrasound treatment where required.
Originally based in Hurstbourne Tarrant, Hampshire, Steve now has practices in Appleshaw and Romsey.